61 Hours is a mystery thriller with good suspense as well. It is the 14th chapter in the popular Jack Reacher novel series. The book is written by Lee Child. Lee Child is the pen name of James Dover Grant CBE. He is a renowned British author who is known mainly for his mystery thrillers. The best mystery thrillers from Lee Child are The Sentinel and Blue Moon.
Dick Hill is a highly proficient narrator of audiobooks with loads of experience under his belt. He has narrated 61 Hours novel with a lot of grace and style. People loved his performance ad want him to continue the same way in this series.
Jack Reacher is back and the countdown has just begun. You need to brace yourself for the most exhilarating 61 hours from your life. It is all about those 61 hours where not even a minute is to spare.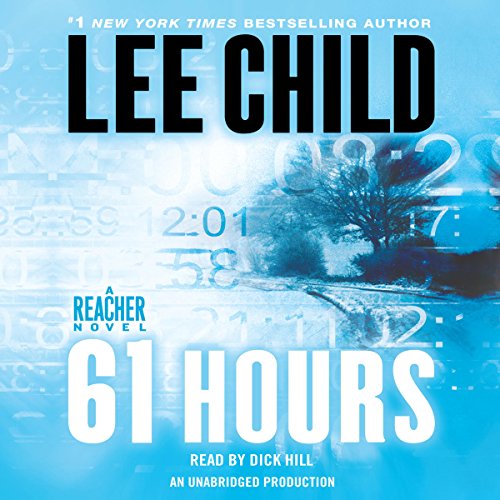 A tour bus has crashed in a snowstorm. Jack Reacher is discovered right in the center of a very deadly conflict. One very brave woman in South Dakota is looking for justice while being threatened by the sinister forces. She would need great help if she will be living long enough for testifying. It is because a killer is making his way to Bolton, South Dakota. He is a cold-blooded assassin and he has a record of never missing his target ever.
61 Hours allowed Lee Child to make a grand comeback as the last two chapters of the series were just average. It might not be fast-paced but it has all the content that you would like to have in a good mystery thriller.