A Deeper Blue is a gay fiction, contemporary romance, and LGBT literature novel penned by S. E. Harmon. It is the 2nd installment of the Rules of Possession Series. Harmon is an avid writer of this genre. You'll be amazed by her other books, like Spooky Business. P.S. I Spook You is another book you should try.
The narration has been performed by Alexander Cendese and Sean Crisden duo. They make a great Blue/Kelly duo. Their voices go well with the characters. They were able to accurately portray the sweet relationship between Blue and Kelly. We can't get enough of them.
Kelly Cannon is in disbelief because he ended up with his former best friend – Britton Montgomery – who used to be straight. It's hard to believe that he can kiss Blue anytime he wants, assuming they're in private. Despite Kelly's promise of waiting, he's tired of sneaking around. Blue isn't ready to come out and it is affecting their relationship.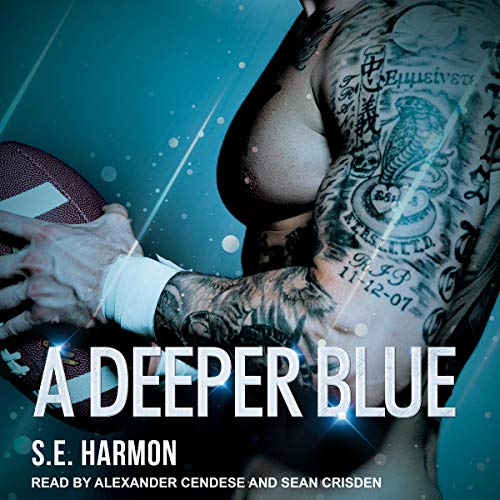 Blue may not be the genius his boyfriend is, but he's not stupid. He knows that Kelly is unsatisfied. Still, he's not ready to be a poster boy for bisexuals in the NFL. He wants to play the game he loves and ignore all the extra attention.
With the truth coming to the surface, Blue has to make a choice. If it means losing Kelly, Blue already knows the decision. Yet, he has to find the courage within him to face the threat and survive the fallout.
This is a great second addition to the already amazing series. It is sharp, funny, and witty. The intimate scenes are second to none. It is a highly recommended series because it doesn't lack in any department.