A Fatal Grace is a mystery and crime novel penned by author Louise Penny. It is the second novel in the Three Pines Mysteries series which features Armand Gamache. This novel however was the winner of the Agatha Award for 2007's best novel. Give other works from the author a consideration such as Still Life and The Brutal Telling.
Ralph Cosham has put his voice forward as the narrator of this book. You may disagree with his interpretation, but it is a solid one. His smooth and pleasant voice is sure to bring in a few fans. Still, his voice trails off slightly at the end of sentences, which might annoy a few.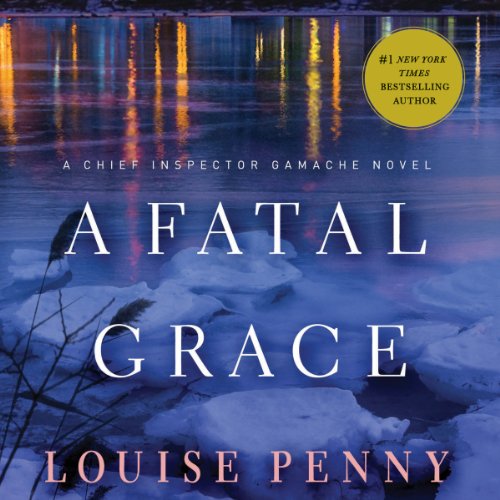 This novel features a winter in Three Pines village, where everyone is preparing for Christmas while someone is preparing for a ghastly murder. No one liked CC de Poitiers. Not her husband, daughter, and even her pathetic spineless lover. The whole village was alienated from her. All that changed right at the moment of her death.
The Chief Inspector is called in to solve the case. He is baffled at the process. He quickly realizes he's either dealing with a crazed maniac or a genius. Poitiers was electrocuted in the middle of a frozen lake. All the while, she was watching the annual curling tournament. The whole village was present. How is it possible that everyone missed it? The inspector knows he has a real case in his hand. The inspector will have to unearth the secrets of this idyllic village. These facts might reveal the deadly side of the villagers, but they know not to reveal too much about themselves. Whatever it is, it won't hold any good fortune for the inspector himself.
Full Audiobook