A Lady Guide to Etiquette and Murder is the first chapter of the Countess of Harleigh Mystery Series. This book is written by Dianne Freeman. She became a passionate writer after quitting her stunning career in the corporate finance world. She writes beautiful historical mystery and fiction novels. The best book so far from the author is A Lady's Guide to Mischief and Murder. A similarly good novel from the same series as the first recommended novel is A Lady's Guide to Gossip and Murder.
The narration of this chapter is done by Sarah Zimmerman. It was a fabulous narration and the narrator justified every character that she played with her voice. You will be able to identify the character right as per the personality that it should have.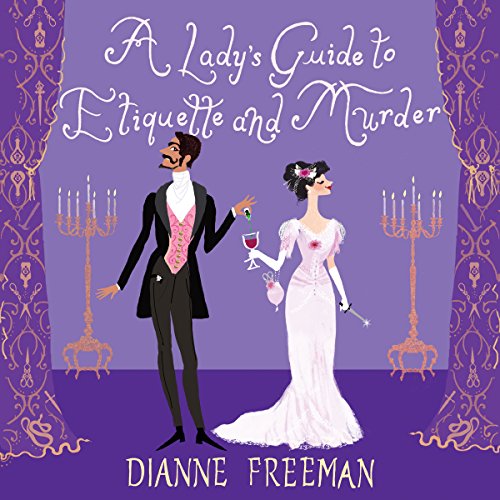 The American Countess of Harleigh, Frances Wynn is known for enjoying a lot of freedom being a widow as compared to when she was a wife. After spending a year mourning Reggie, her husband, she put all her black gowns aside. She left the countryside and all of her money-hungry in-laws behind. Frances rented a home with her young daughter in tow in Belgravia. She prepared to welcome Lily, her sister who was coming from New York. She was coming to London for the very first time.
As soon as Frances barely settled in her new life, the ghosts from her part live started to make a highly unwelcoming appearance. An anonymous letter was received by the Metropolitan police which implicated Frances in the death of her husband. This changed the scenario altogether.
This historical fiction has got a mystery which has to be solved. It will make a great read especially when the narrator, Sarah Zimmerman did it brilliantly.