A Time for Mercy is arguably the best novel that John Grisham has written. It could be said by seeing so many positive reviews that it received. The novel is a suspense thriller. It is the third installment in the Jake Brigance novel series. Some other quality mystery thrillers from John Grisham are The Guardians and A Time to Kill.
The novel is narrated by Michael Beck. He is an amazing narrator who didn't let this opportunity go to make new fans for himself. It was a powerful performance with lots of emotion and the right expression that the characters needed.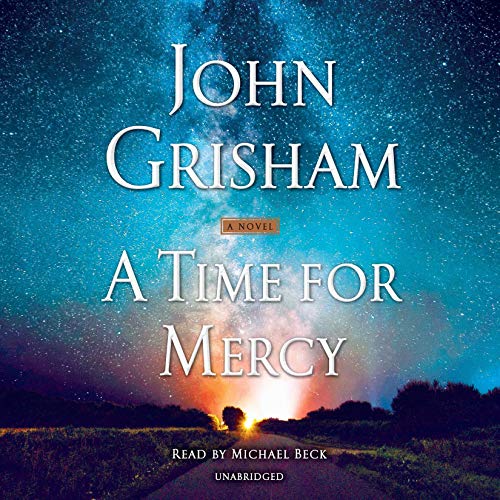 The story of this novel is set in 1990 in Clanton, Mississippi. Jake Brigance, the prime protagonist discovers himself entangled in a highly troublesome trial. It was the time when the court appoints Jake as the lawyer for Drew Gamble. He was a 16 years old timid guy accused of killing a deputy. The majority were in favor of quick justice and a death penalty at the minimum. However, Brigance took his sweet time to dig in deep and find out that there is a lot more to the tale than once could see. The fierce commitment of Jake in saving Drew from the gas chamber put a lot in his life at stake. Apart from his whole career, his financial security, his security, and that of his family were at stake.
A Time for Mercy is the most accomplished and personal thriller that Grisham has ever written in his career. The plot twists in the legal thriller are awesome. Everything about A Time for Mercy is good. It has a lovely story, excellent characters, and then a super awesome performance.