A Wanted Man is a thriller novel written by Lee Child. It is the seventeenth book in the series centered on Jack Reacher's character. This book continues from where the last once left off. However, its succeeding novel focuses more on some back-story of the main character. This novel won the National Book Awards' "Thriller and Crime Novel of the Year" award.
The narration of this book is done by Dick Hill. He is held back by a lackluster story uncharacteristic of Lee Child. Hill has stuck to his strengths and tried his best. The main character has a broken nose for the entirety of the book. Thus, Hill is forced to use a distracting and mildly annoying nasally voice for him. This makes our perception of the hero diminish a little bit as it detracts from the whole experience.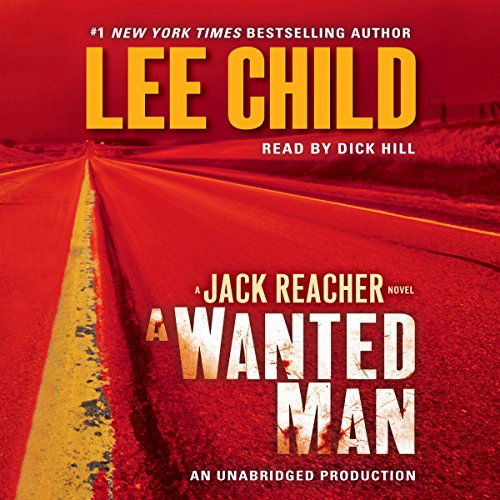 There are four people in the car. They hope to make it to Chicago by the next morning. One person is driving the car, eyes fixed on the road. Another man is telling exaggerated tales that don't add up. A woman is sitting in the back, worried, and anxious. Finally, there is a huge man next to her. He has a broken nose and is hitching a ride to reach east of Virginia.
What they've left behind them is a man stabbed to death in a pumping station. He has been executed with a touch of professionalism. Within moments, the FBI reaches the scene and claims the case. What has Reacher gotten into? All that he wanted was a ride to Virginia. What he will discover is that he has hitched more than just a ride. He has gotten himself into a conspiracy that is not only a threat to him but to everyone involved.