Another Man's Moccasins is a mystery thriller. It is chapter four of Walt Longmire novel series. The book is written by Craig Johnson. He is best known for his mystery novels and more specifically for his detective character of Walt Longmire. His most special books for mystery thriller enthusiasts are Next to Last Stand and Land of Wolves.
George Guidall is here to mesmerize us all with his emphatic tonal quality. His narration is outstanding and you will enjoy it to the maximum.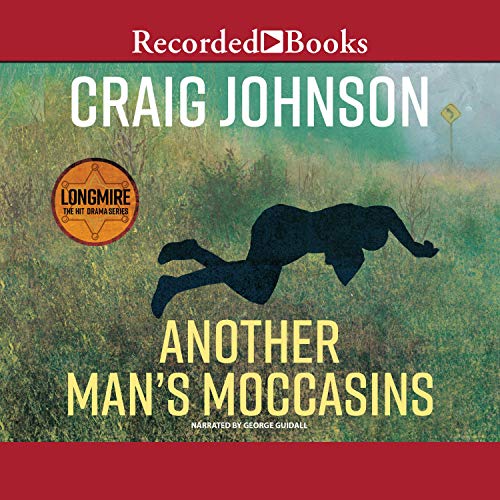 All of the mystery thriller stories of Craig Johnson have managed to earn for himself a highly esteemed position in the literary writing world. He stands out in some unique ways among his contemporary mystery thriller novelists, especially when it comes to offering nonstop action in standalone kind of novels within a series. In this fourth chapter of Walt Longmire novel series, you will see Longmire to be called upon for another investigation. This time it is a new case of a murdered Vietnamese girl. Her dead body was discovered along the Wyoming highway and from here the investigation of Walt Longmire started. Initially, it was going nowhere as a lot of complexities were involved, But, soon Walt Longmire finds the right way to go with it to take this case to its poetic justice. Telling anything more will be spoiling the story for the potential listeners of this novel.
A good thing about all the novels of Craig Johnson is that they can be treated as standalone. However, they are more enjoyable if read in sequence. This mystery thriller is par excellence from all aspects of literary quality. You will be guessing all the time until it concludes.