Bad Memory is a suspenseful mystery thriller which is the second chapter in Jessica Shaw's novel series. It is written by Lisa Gray. She writes excellent thrillers which will become your favorite books. Dark Highway is the best book ever written by Lisa Gray. Thin Air is another top-ranked novel which the same writer has written. Amy Landon is too bad as in the capacity of the narrator of this book. She had a nasal voice which made it very difficult to listen for the audience.
Jessica Shaw, a private investigator is living a very quiet life in a desert community in California. It was this place where she spends a low of her time while working on low profile cases. But, when Jessica was approached by a former resident to help Rue Hunter, her sister then Jessica couldn't resist this offer at all. Rue was a convicted killer and her execution was only a few days away.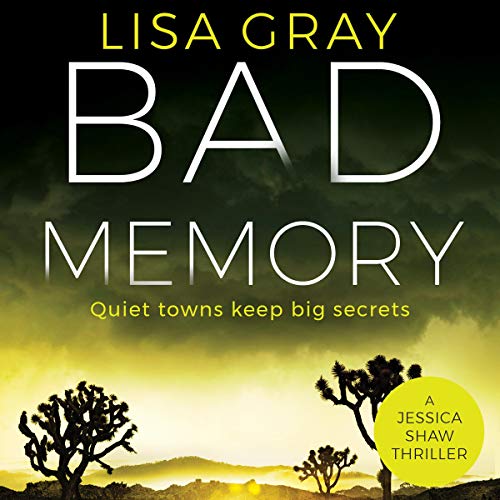 Rue had no idea that what happened on that night when a couple of high school students were murdered some three decades ago. Everyone in the town was sure that she is the guilty one. When Jessica searched for the answers then she found that the local rumors only point in one direction, while evidence was at the other end. There was nobody at all who could face the truth.
Bad Memory is a kind of an edge-of-the-seat thriller. The author did a brilliant job with its plot and characters. The narration was too bad by Amy Landon as her voice was found to be grating and so nasal.