Barefoot in the Park is an audiobook that is also a movie with the same name. The book is written by Neil Simon. He was a popular American playwright, author, and screenwriter. He created more than 30 plays in his lifetime and almost the same number of screenplays for movies. If you want to dig in deep to get some more books of Neil Simon then do try out his The Neil Simon Collection. It is one gem of a collection from the writer. On top of this one, Neil Simon's Eugene Trilogy from him could also be worth your time.
The narration of this audiobook is done by Laura Linney, Norman Aronovic, and the full cast. It was a good performance by all standards of narration.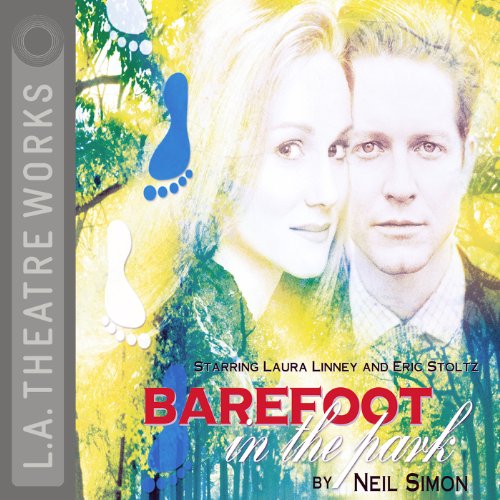 A novice lawyer returns home from his honeymoon along with his young and beautiful bride. They are moving into their new apartment which was on extremely high rent. To reach this property, they had to climb the six creaking stairs. Once they were through that point then they experienced something unexpected. The place hardly had any furniture while the paint job was done completely wrong. The skylight was leaking as well. The place had room for putting one twin bed only. On top of that, they would see their wacky neighbors coming into their apartment at all the worst times.
Barefoot in the Park by many listeners is much better than the movie. All the characters involved in there are quite quirky. It was also a highly energetic, exciting, and pleasing performance by the narrators. The amazing sound effects further add to the enjoyment of the audiobook.
Full Audiobook