Carol – The Price of Salt is a fiction romance and LGBT literature novel written by Patricia Highsmith in 1952. Highsmith at the time used to alias Claire Morgan because she was previously known for her suspense and psychological thrillers and didn't want to be labeled as a lesbian book writer. It is one of her only novels that are about an unequivocal lesbian relationship and a happy ending. It was unprecedented in lesbian literature at the time. The characters had more explicit sexual existences, thus it was ahead of its time.
Patricia has written more than 22 novels and numerous short stories in her career. She has been described as the poet of apprehension. She tackles themes like existentialism and notions of identity along with popular morality. The Talented Mr. Ripley is a great offering by her. You should also read Deep Water written by her.
Cassandra Campbell is the capable voice behind the narration of this audiobook. A person can listen to her voice for hours on end. She doesn't make the book sound boring one bit.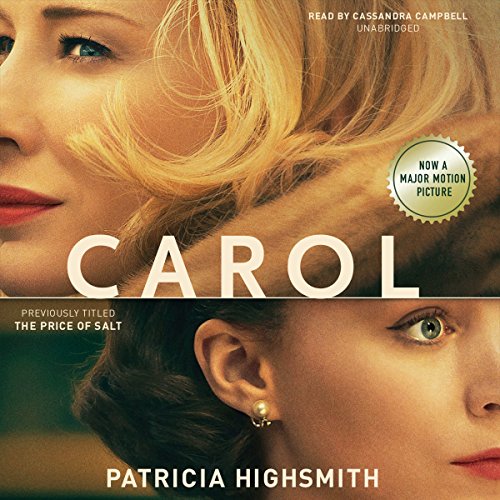 This novel is about a chance encounter between two females that leads to a romance. Therese is a struggling young sales clerk and Carol is a homemaker in the middle of a bitter divorce. They abandon the daily routines and hit the open road where their love can blossom. Carol is faced with a tough choice and their bliss is shattered, when she has to decide between her child and her lover. The decision won't be easy, but it has to be made.
It is a beautiful story about falling in love and has been written in an older dialect that adds to the charm of the book.
Full Audiobook