Greg Iles is a fantastic American novelist. He has written 17 novels so far that span a variety of genres. He has also written a novella. The best ones out of the pen of Greg Iles are The Quiet Game and The Bone Tree.
Cemetery Road from Greg Iles is a mystery thriller novel. In the audio version, it spans a little less than 24 hours. You will be excited to learn that it is narrated by Scott Brick. Once he is the narrator then you always know that the performance will be strong and flawless. He did a great job in making characters sound so real and so good.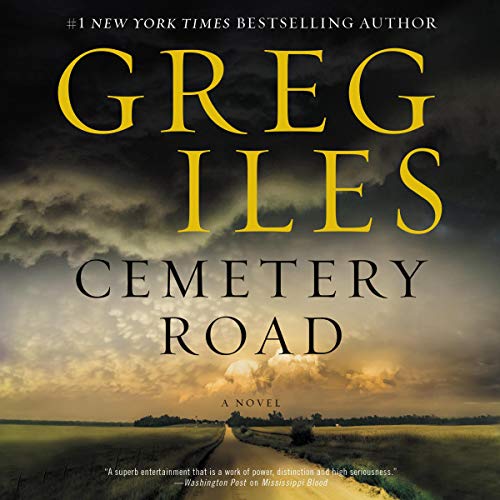 Marshall McEwan was only 18 years old when it left his hometown. He was determined to never make a return to his home town ever. It was a trauma that pushed him to take this step. But, it proved to be a good move as he becomes a highly prominent journalist in Washington. The political chaos in Washington D.C. lifted him to new heights of success. Later on, Marshall McEwan was pushed again to make a return home regardless of what he vowed as a teenager.
His mother was dying and his family including his town was in an economic crisis. Things were changing quickly and Marshall had to take some really strong decisions.
The author Greg Iles is the bestselling author in the New York Times for his Natchez Burning trilogy. He makes a strong return with this electrifying thriller. It tells a phenomenal story of friendship, secrets, and betrayals. It will make a great read or listen. Scott Brick's voice will make the audiobook experience something extraordinary.