Every Dead Thing is a mystery thriller. It is the first chapter of the Charlie Parker novel series which is written by John Connolly. He is an Irish writer and mostly known for his detective character of Charlie Parker. The Book of Lost Things is a very interesting novel by John Connolly. You will also be thoroughly entertained with is The Dirty South novel.
The narration of this chapter is done by Jeff Harding. The narration was quite mediocre as you wouldn't find Jeff making any serious attempt for adding the right accent to his tone. Charlie 'Bird' Parker is the former detective of NYPD who is now on the brink of madness. He was deeply tortured by the unsolved homicides of both his wife and daughter. He is a man occupied completely with regret, guilt, and extreme desire for revenge.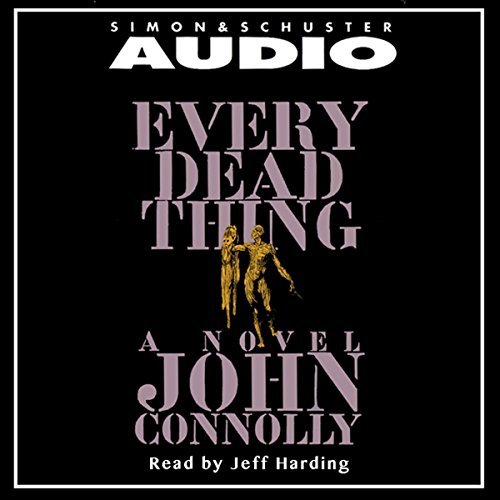 When his ex-partner asks him to find a missing girl then Charlie Parker discovered himself with a world that was well beyond his imagination. It was the one where a killing that was three decades old remain shrouded in extreme lies and fear. It was a place where the ghosts of the dead plague the living. It was a place that was completely haunted by the killer responsible for the numerous deaths in his family. He was an unprecedented serial killer who had no match at all. He was a monster who employed the human body for the creation of the art and would take the faces as in the form of a prize. This search however triggered a few long-buried instincts within Charlie Parker, which makes the entire scenario so interesting.
The book is quite enjoyable as far as its characters and story are concerned. The only issue was with the narration where Jeff Harding had a very poor accent which made this book a difficult read.