J.K. Rowling presented Harry Potter as a mere toddler at the initial stages of the first part and then he started to understand his magical powers. He was summoned to the school of magic in the first part and he dealt with the issue of the magical stone superbly. This is the second year of the chosen one at Hogwarts and more mysteries need his attention. Someone has opened to door of the Chamber of Secrets which means that the children at the school are not safe anymore.
One mud blood after another will die at the cruel hands of fate. Only Harry Potter can stop all of this and he needs his friends too on this new mission once again. The school has some new teachers, luckily the principal remains the same whom Harry trusts more than anyone else.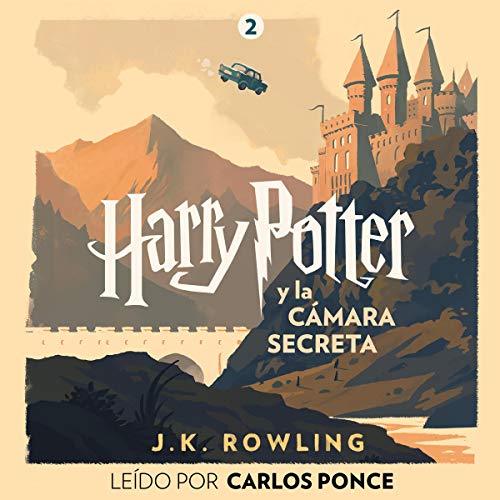 Finally, in the last battle, Harry remains successful in defeating the dark lord once again and the school is again safe for the new and the old students. Carlos Ponce narrates in a beautiful style but there were some issues in the scenes when Harry is in front of his enemy finally.
Do select Harry Potter and the Prisoner of Azkaban, Book 3 after enjoying this book because the series can be enjoyed and understood only when a person is following the exact sequence. There is not much-hidden stuff but the story is still strongly knit because of which no part can be skipped. Harry is also getting stronger at the end of every part which means soon he would be able to confront the dark lord in an open battle.