Her Royal Spyness is a beautiful mystery thriller. It is packed with some bone-chilling suspense as well. The author behind this sensational mystery thriller is Rhys Bowen. The book is also the opening novel of the Royal Spyness novel series. If you are looking for the best novels by the author then try out Four Funerals and Maybe a Wedding and The Last Mrs. Summers.
Katherine Kellgren has done the narration of Her Royal Spyness novel. She is an award-winning narrator and she accumulated all her experience to give another memorable performance for the listeners.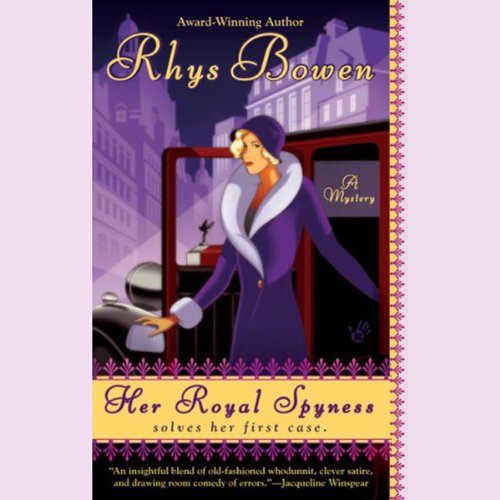 Her Royal Spyness novel is set in the London in 1930s. The author here in this novel introduces the audience to the attractive Lady Victoria Georgiana Charlotte Eugenie. You may call her just Georgie for a good short name. She was at 34th position in line to the throne. She uses to have occasional tea sittings with Her Majesty, the Queen. She was also someone who would spy for the Queen as well. On Georgie's part, she was completely penniless and down upon her luck only. When she was just coming to realize that things are getting better in her life then something really strange happened. She discovered a dead body in her bathroom.
Her Royal Spyness is of ideal length for a mystery thriller and it is a well-paced novel. It will not keep you waiting or guessing for so long as it has nonstop action. The novel is great mystery fun. The plot of this novel was quite subtle to start with but it picked up the pace to make a great tale. You will also have some really good laughs in this novel. At some places, you will keep on guessing that what will happen next. Most likely, you will end up this chapter in just one sitting.