Hold Tight is a mystery, drama, and crime thriller novel authored by Harlan Coben. It is a standalone book that deals with problems of teenage suicide, parental controls, abuse of prescribed drugs, and children's independence. If you want more from the author, you can check out Win. Six Years is another audiobook that you might enjoy.
This audiobook is narrated by the brilliant Scott Brick. It doesn't get any better than the reliable Brick narrating your story.
Mike had held his son's hand tightly. He could feel the little hand dig into his. As the crush got bigger and the little hand slipped from his, Mike felt horrible terror. It was as if a wave had hit them at the beach and was washing his baby out with the tide.
The separation had only lasted a few seconds, but they were enough for Mike to have his blood spiked and the panic he had felt, even if for a moment.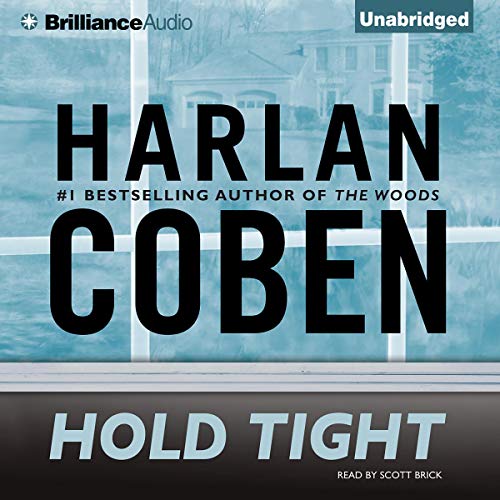 Mike and Tia were the parents who never thought they'd become the overprotective type. Now, they are trying to spy on their 16-year-old son, Adam. After the suicide of his classmate, they can't help but worry. It is the latest incident in a string of issues at school.
Betsy Hill is perplexed by a photo that appears to be taken on the night of her son's death. As she browses through an online memorial for Spencer courtesy of his classmates, she thinks Adam Baye is involved somehow. Soon enough, Adam also goes missing. Now, they're all convinced something sinister is going on in their community.
This is a thriller beyond the imagination of the average reader. If you want to read a story that will blow your mind, have a look at this one.