Killjoy is a mystery thriller novel which is the third chapter in Nick Buchanan's novel series. It is written by Julie Garwood. She is a prolific American novelist of suspense and historical novel with romance. She has so far offered nearly 30 novels and more than 35 million copies of her novels are in print. As many as 24 novels of Julie Garwood are the bestsellers in New York Times. If you are keen to know about the best novels of the author then you must check out her The Bride novel. It is filled with great romance and suspense. A similar experience could also be experienced in her The Wedding novel.
The narration of this book is done by Joyce Bean. It was a solid performance by the narrator which will easily lit up your mood and will make you smile several times during the performance which such an incredible voice.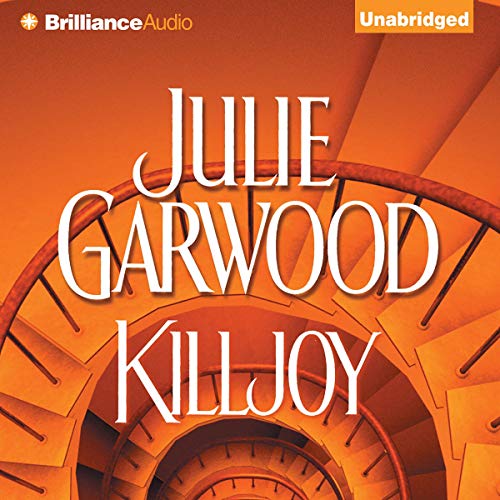 Avery Delaney is the one who tried her best to put her past right behind her. She was only three days old when she got abandoned by her conniving, rapacious mother. She was brought up by her grandmother and Carolyn, her beloved aunt. When she was 10 years old when she witnessed her grandmother been killed in cold blood. Avery was shot as well and was left there to be dead. She managed to survive miraculously. The killer was caught in no time. He was convicted and serving his jail term currently in Florida. Such a traumatic experience at such early age of Avery propels into a life dominated by law and order.
It is recommended that you must go first with the Mercy novel of this series. It is the one that will give you the backstory of the male lead character in this novel. Only then, you will be able to fully understand and enjoy this novel.