The life of an agent is fun for those who like action and rare tragedies attached to it. Fortune Redding however was one of those who never suffered any sort of tragedies in her career linked to the agency until her identity was compromised. An old mafia comes to know about Fortune's reality and now the whole gang is after her. The underworld wants Fortune dead because of her successful missions against its members. Having nowhere to hide Fortune goes undercover for the sake of her security. Her boss assures her that the enemies will be eradicated soon after which she would be able to leave the cover of a librarian. Although Fortune hates the newly acquired appearance she has no other option left for her. When she comes to the place instead of getting some rest she gets a dead body as a surprise. She knows she has to solve the case because she must eliminate crime from society.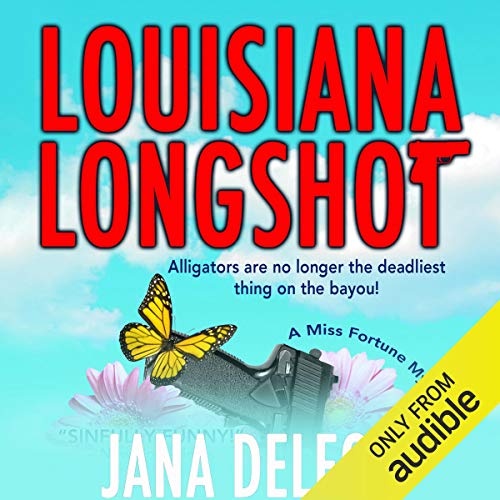 But she needs help too for the solution of the case. The local deputy seems to be a risky business and then she cannot establish any contact with the CIA as well. Instead of losing hope or blowing up her cover, she gathers a group of local ladies who know the locality all too well. Together these old women establish a team of their own or in other words a new force against crime. Don't forget to add 
Gators and Garters
and
Lethal Bayou Beauty
to your collection after listening to this novel narrated by Cassandra Campbell. Every book which Jana DeLeon writes is just new out of the box; the author does not follow the old threads or patterns chalked out by other authors in the past.