Love You More is a thriller novel written by Lisa Gardner. It is considered book No. 1 of the Tessa Leoni series and book No 5 in the Detective D.D. Warren series. Lisa is an amazing author with other books to her credit that one should check out such as Find Her and Before She Disappeared.
You will love the contrast between the two narrators of this audiobook – Kirsten Potter and Katie MacNichol. They handle the perspective of the two main characters and the alternating style is pleasing to listen to. Even a good story can be ruined by a subpar narration but that is not the case with this one.
It just takes one question and a split-second decision and Brian Darby is lying dead on the kitchen floor. He has been shot by his wife, Tessa Leoni. She is a state police trooper and claims she shot him in self-defense. She even bears the bruises to prove her case.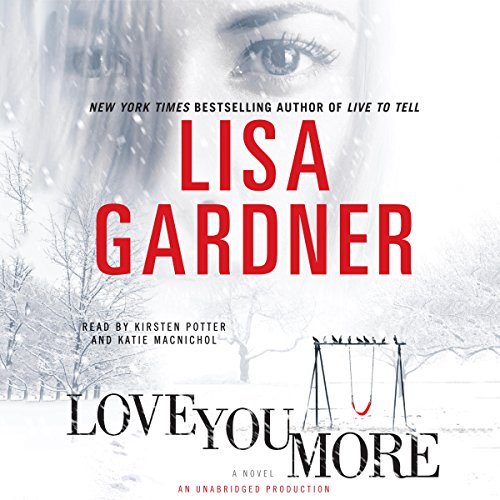 On the side of Detective Warren, this should be an easy case. But is it rarely that simple? And where is their six-year-old child? She must join forces with former lover Bobby Dodge to solve this one. Together, they figure out the workings of police brotherhood to understand the mindset of a trooper. They also unearth some dark family secrets. They can't answer why a woman shot her husband and why she would harm her child. What this means for Tessa is, she's not left with much room to operate. All she knows is that she will use her training and tricks at her disposal to protect the one she loves. Everyone else will have to pay a steep price.