Matched is the opening installment of Matched novel series. It is a teen romance novel which is written by Ally Condie. Crossed is chapter two of her Matched series and both these novels will make a great read together. Reached is the third chapter of the same series and again a highly recommended novel for book lovers. Another reason for recommending these three novels mentioned here is that all three of these stood as the bestselling novels in New York Times with loads of appreciation by the audience.
The narration of this chapter is done by Kate Simses. The narrator was good but not good enough. Her voice was not suitable for this novel and its characters. She sounded like a 12 year sold kid and her voice was not as strong or intelligent as what the main character should sound like.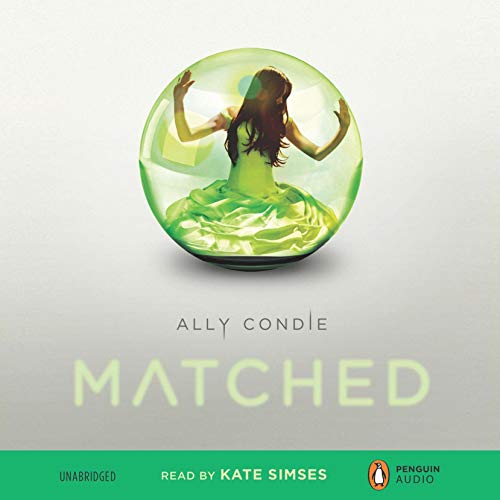 Cassia is the one who has always trusted and regarded the Society for always making the appropriate choices for her. It could be the things related to what to watch, what to read and what exactly to believe. So, when the face of Xander appears on screen at the ceremony of her Matching, Cassia was fully assure that he is for sure her ideal. But, things changed when she sees the face of Ky Markham flashing in front of her for a moment.
The subject novel Matched stood as the number one bestselling novel in New York Times and as well as on international platforms. It has a superb story and even better characterization. The narration was good but appropriate selection of performer with a mature voice could have made it even better.