My Lovely Wife is a thriller, suspense, and psychological fiction novel authored by Samantha Downing. It has been nominated for the Edgar Award for Best First Novel by an American Author. It also received nominations for the ITC, Macavity, and CWA awards. It was in instant number-one international bestseller. Samantha's book He Started It was another international bestseller. You may also check out Sleeping Dogs Lie.
This audiobook is brilliantly narrated by David Pittu. Even though he is excellent with the male characters, his female voice is not up to the standard. He was articulate and clear as one can be without making weird and annoying mouth noises.
There is a seemingly happy married couple with two beautiful children who live in an upscale suburban area. They do their best to get by and everything seems normal from the outside for some time. Then, a serial killer emerges, and parents and children start to panic. The young daughter from the family is also visibly shaken. Nonetheless, she doesn't know that serial killer are much closer than she'll ever know.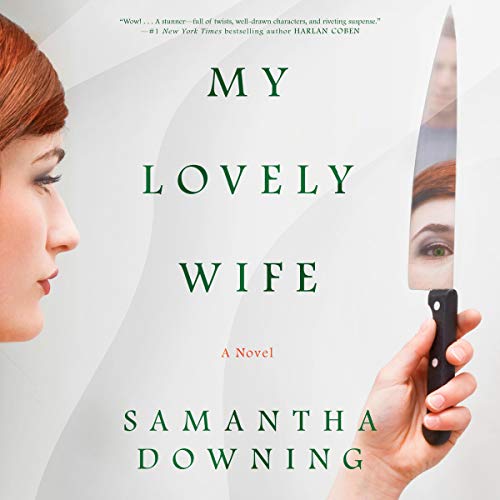 Their story is a simple one, as the guy met a gorgeous woman and fell in love. They both had kids and told each other their biggest dreams. They also shared their most sensitive and darkest secrets. They looked like a normal couple but then they got bored. They had to keep secrets to keep their marriage alive, like everyone else. The difference is, their secret happens to be getting away with murder.
It is a dark and irresistible debut that proves to be a bone-chilling book. It will be enjoyable even for the savviest suspense readers out there. It has received critical acclaim and praise from top publications and has appeared on bestseller lists.