No Second Chance is a standalone thriller authored by Harlan Coben. It was the first international Book of the Month Club owing to the global appeal of the novel. Harlan has more than 70 million books in print worldwide and he is the #1 New York Times bestseller of thirty-one books. You may also check out Win. Furthermore, don't forget to listen to Six Years.
Scott Brick has narrated this audiobook. He is one of the elite voice actors out there. He makes the suspenseful aspect of the novel pop out.
Marc Seidman wakes up in a hospital as he recovers from surgery to remove a bullet lodged in his chest. He finds out that his wife was shot and killed during the home invasion and his infant daughter has also been kidnapped. Seidman has no desire greater but to find his daughter. His search is impeded by the police who suspect him of shooting his own wife.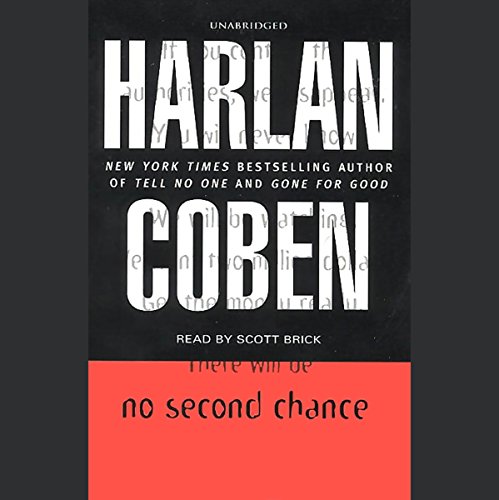 With Seidman only caring about finding his daughter, he flees the hospital with the help of his business partner and best friend. When he receives a random note, he knows this is his last chance and he has to get this right. But he wonders who he can turn to and who can he even trust. He gets two million dollars from his father-in-law so that he can meet the ransom demand. However, the exchange goes awry and he is forced to flee without his daughter.
It is a story about the loyalty of old friends and features the bond between a parent and a child. It is another masterpiece from the author who doesn't disappoint and writes suspense as well as anyone.