Saint Odd is the seventh chapter in the Odd Thomas novel series. It is a crime mystery thriller and the author of this novel is Dean Koontz. He is a phenomenal narrator. His character of Odd became very popular and it is one of those few names that is known by his first name only. The author has got many other classic novels in his archives. If you want to know about his best ones then the easy choice will be to access the Devoted and Watchers novels.
The narration of this chapter is done by David Aaron Baker. It was a good performance from David. People liked him for his tonal quality and the way he paced this novel.
Odd Thomas is back in his life where it all started. The time is here to finish off everything. He left his simple life in Pico Mundo town in California. The journey of his life took him to some wonderful and weird places. Some of them were terrifying and mysterious as well. He has always known cruelty and kindness while staying and traveling in the company of spirits and mortals.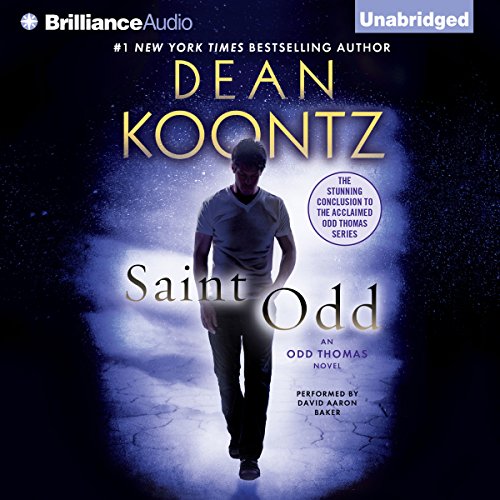 Now, his destiny has ultimately taken him to his home. It is that place where he has all those who care about him. But, the place also had painful memories of his lover who he lost tragically. There is also another dreadful and vast challenge ahead of him. He was born as Odd Thomas for a purpose that is a lot bigger than himself. He is all done with the wandering. Reckoning is the only thing that remains still.
If you have been following the Odd Thomas novel series then you will find Saint Odd novel to be repetitive in some ways. There was a lot of filler content and making this novel long was quite boring actually. It was the performance of David Aaron Baker that gave some good hope to hang around longer.