Santori Reloaded is the 3rd chapter in The Santori Trilogy. This romance book of LGBTQ type. It is written by Maris Black. She is into writing M/ M kind of romance where her first book was published in 2013 and there was no looking back since then. She offered LGBTQ romance lovers novels as good as Santori Reborn. After this, Santori is another novel from the author that should be mentioned here.The narration of this subject audiobook is done by J.F. Harding. It was a very good narration which was quite engaging and full of emotion as well. His vice will keep you interested in the book for a very long time.
Peter Santori is doing well to live his dream, He was having Gio, an extremely hot gangster guy as his boyfriend. He was the one who used to treat Peter with the same level of respect that he deserves. For him, it was just like some fairy tale coming into reality. He might not have the full idea that what exactly is going on in the business of Gio, but that was perfectly OK for him. He was good to just sit and look after his charm.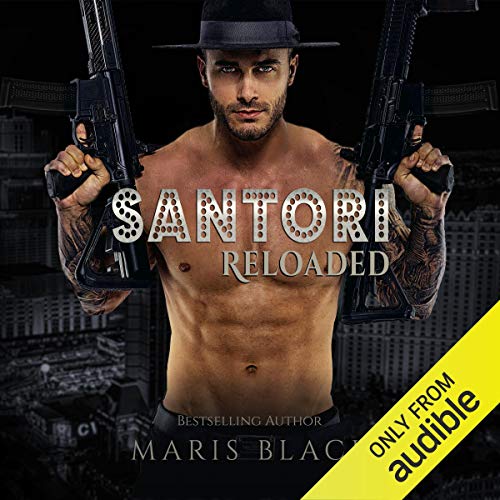 But, when the bad time comes, the entire world of Peter gets upside down. He was bound to make some really tough decisions and those could make or break the entire situation building up around him.
The book has a very brilliant start and an even brilliant conclusion. You will like it as a whole while the audiobook experience was taken to the next level through the immensely strong performance given by Harding.
Full Audiobook