Sex Positions is a top sex position guide to explore a spectacular sex life penned by Alexia Simmons. These sex positions mentioned in the guide can't be found anywhere else. Other than this, the author has no other audiobook to her name.
Donna Smith is the fantastic narrator of this audiobook. Her performance is as inspiring as they come as she encourages us to get off the couch and take action.
Like the majority of people out there, you would be itching to improve your sex life, especially if you've been in a long-term relationship. A person needs to discover inspiration to sustain sexual desire in their relationship. This can be done by learning new sex positions you have never tried before. If the sexual desire in your relationship is inhibiting, you need to take action fast. You are left without inspiration before or during sexual intercourse. This is a sign of dwindling passion and fire for each other.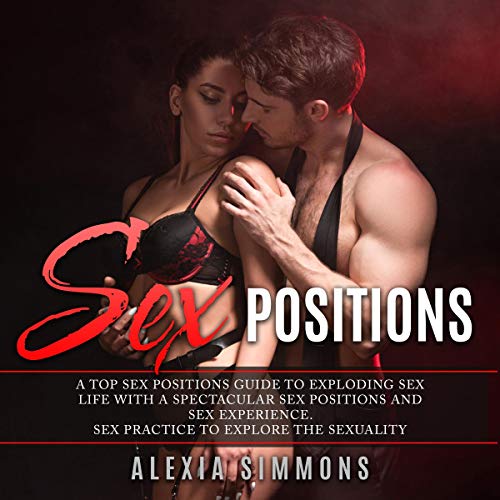 The idea is to explore mutual attraction with each other through practicing newer and spectacular sex positions. This creates more sexual desire and sexual inspiration between the partners. This leads to healthy sexual compatibility as both find a good balance of fulfillment of their desires and needs. This book can get us where we want to go.
If one desires to have a better sex experience and improve mutual sexual attraction starting from day one, this audiobook can help you out. The author is well-versed with the positions that are meant to work. She tells us the best positions that can suit all sorts of couples, depending on the frequency of their sexual activity and their physical prowess.