Sex Positions for Couples is a nonfiction sex guide written by Kimberly Walker. It is a comprehensive guide designed for beginners and advanced couples. You may also listen to Sex Positions: 2 Books in 1. Furthermore, you can also try Kama Sutra Sex Positions.
Dolores Magnet has narrated this audiobook. Even though her performance is satisfactory, the production quality is not up to the standard. There is a weird echo throughout the whole audiobook.
If you are relatively new to sex, you must be looking for information, tip, and techniques regarding sex and different sex positions. It is natural to be confused and conflicted at the start. There are certain positions that you can use to make the best out of your current physical health. Not everyone can perform the same positions. Thus, it is important to try out the positions that benefit your body type.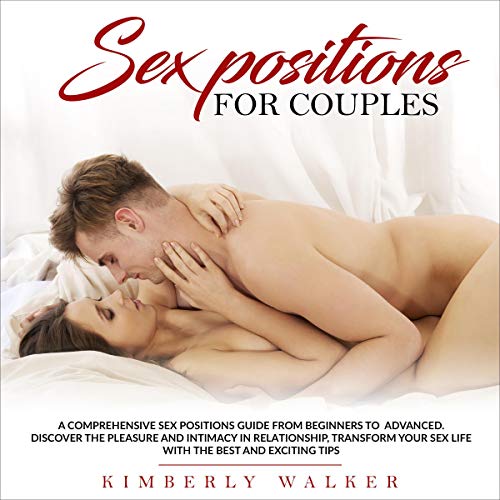 By listening to this audiobook, you already put yourself on the path to the attainment of a new sex life. By informing yourself, you can ensure you being prepared when the right moment comes. At the end of the day, sex is all about having fun and fulfilling your pleasure needs.
Many audiobooks focus on the complete basics – positions like cowgirl and missionary. This audiobook grazes over most of that because it assumes you already know that vanilla stuff. It starts with the complex variations of basic positions and takes us forward from there.
The author doesn't insult the audience by spending more time on basic positions like the missionary position. She dives deep into intriguing positions from the get-go. These positions are the ones that can reenergize our sex life and take it to the next level.