Sex Positions for Couples is an erotica, sex instruction book. You will get to know stuff and Kamasutra sex position, spicing up your sex life, making your partner go wild with topmost desire, and how to talk dirty. This book is written by Jessica R. Fincher. She is a sex therapist and an expert in the art of sexual seduction. She has also written multiple books on sex education. The narration of Sex Positions for Couples book is done by Zoe Rose. It was a fairly good narration by Zoe and you will like to hear this book in her voice.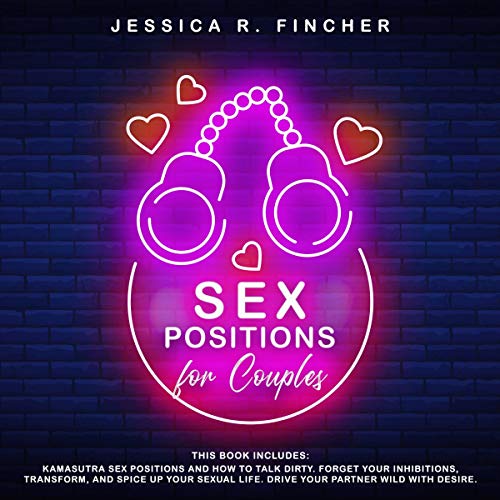 The majority of the books available on Kama Sutra or sex mainly focus on sex positions only and they do not explore the other areas in depth. A very important thing for the couple is to know all about wielding the great language of lust. The majority of people in this regard are either found to be too shy for trying it out or they might be too embarrassed for using the right words. Sometimes, they are clueless and completely blank as well as from where they should start. What is the deal about using sex toys in your intimate relationships which could be a bondage kit or simply a vibrator? You might have thought sometime to use some toy with your partner but you had no idea that how you should ask your partner about the same. This book will facilitate you with the best strategies in this regard.
If you are looking for a comprehensive book on Kama Sutra, sex positions for couples, dirty games, role plays, and dirty talking then this is the right book for you.