Sandis is a human but not an ordinary one at all, she can become a host for ancient spirits and this has made her an important weapon. Her master summons different demons through her all the time to do his dirty work. There is nothing she can do about it because she is a vessel and among others like her she is the strongest one. Strong spirits can be summoned through her and this brings more threats to her life afterward. The city in which she is staying is full of corrupt people so finding help is not an option for her. Much struggle takes Sandis towards a person who shows readiness to help her in her problem.
Rone is a thief by profession and he has stolen something which allows him to be immortal for a minute every day. This unique ability of the man was just what Sandis needed for her freedom.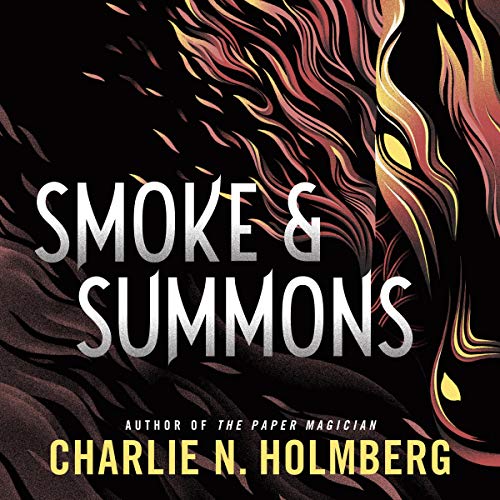 All would have been well if Sandis master would not have been informed. The master is coming after Sandis with all his power because he does not want to lose this powerful vessel. Charlie N. Holmberg's work is narrated by two narrator's i.e Scott Merriman and Lauren Ezzo. Both these narrators have put everything in this book and have glorified it. Spellmaker and The Paper Magician are fantastic in their concept too.
Charlie develops these new concepts for young minds and it makes it easier for him to penetrate the mind of the audience. The listener gets so crazy with these new ideas that he does not care about anything else in the story and likes to remain in the trance.