Tech World is a mystery thriller. It is the third chapter of the Undying Mercenaries series. It is written by B. V. Larson. Larson was always into arts with a love for painting initially. As an adult, he diverted all his attention towards writing and provided some fantastic novels such as Edge World and Steel World.
Mark Boyett is the narrator of Tech World's novel. He never disappoints with his performance and was superb once again in Tech World as well. He managed to produce a perfect tone for the characters and the accent was easy to grab.
It was 2052 when the Galatics arrived along with their massive Battle fleet. Earth became part of a huge Empire rather than getting exterminated right beneath the hell-burners' barrage. It was an Empire formed that spanned all through the Milky Way. The known trade goods in this setup were the mercenary legions along with the elite troops. Those would all be sold out to the one who puts the highest bid.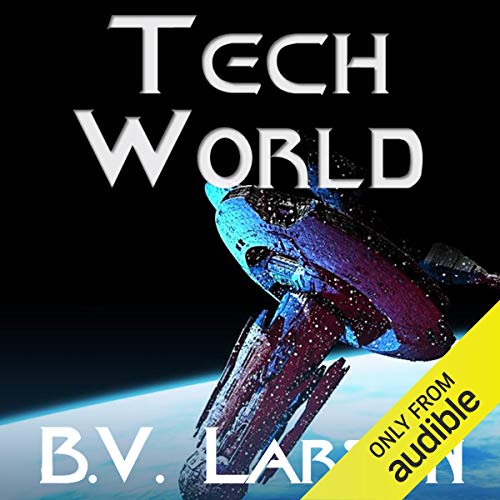 In this novel, you will find the prime protagonist, James McGill sent to an alien world. This 3rd trip to the other planet for him is different in every possible way. He is more determined to go to an advanced world rather than catching up with a primitive society only. Tau Ceti, known as the Tech World is the main trading capital associated with the Frontier 921. McGill thinks that he has run out of luck. This new assignment looks quite dull, but at the same time, it is luxurious as well.
Tech World is an epic continuation of the series. You will enjoy it. Kudos to Mark Boyett for such a fantastic performance.