Telling Tales is a mystery thriller novel that is the second installment in the Vera Stanhope novel series. This book is written by Ann Cleeves. She is an English writer of crime fiction novels. She is also the winner of the Duncan Lawrie Dagger Award in 2006. This award was given to her for the Raven Black novel, which she has beautifully written. Another closer experience to the same could be found in her The Long Call novel.
Julia franklin narrated this novel. It was a top-class performance and you might become a lifelong fan of Julia after listening to this compelling and entertaining performance.
It has been almost a decade since the murder of Abigail Mantel, a 15 years old girl. Jeanie Long was charged with the murder then. This time in the present day, the residents of the Elvet village in East Yorkshire are in shock to hear about another evidence coming in. it tells that Jeanie is innocent and the real murderer of Abigail is still roaming freely.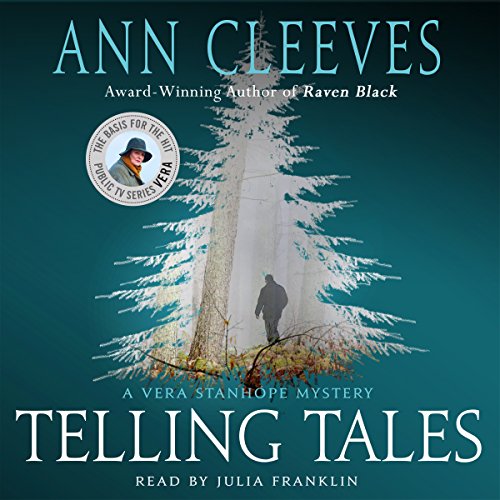 For Emma Bennett, this revelation took her down memory lane with all the haunting memories related to her best friend. It reminds her of that dreadful winter afternoon when she found her dead body in a ditch.
Fresh inquiries into the case got started by Inspector Vera Stanhope with the ope of finding the actual killer and providing justice to Jeanie.
Ann Cleeves is a gifted writer who will always surprise you with her vast imagination that she shows in her novels. She creates and develops characters beautifully in this novel while highlighting their complicated lives with so much thought behind them. You will surely enjoy this novel in audio.