The second book of a long series opens several new doors towards different zones. Gordon Korman has planned to take this series a long way and if someone doubts the potential of the author then he should get
The 39 Clues, Book 8: The Emperor's Code
as well. Previously
Masterminds
series gave a lot of fame to the author and this is even better than any of the previous performances. Amy Cahill is just a teenager and she was not ready to accept a big challenge in life.
The group that came to her and her younger brother Dan offered them a handsome amount to back away from the challenge. The offer was good and genuine but somehow the brother and sister changed their mind and accepted the challenge instead. Now they are moving toward their next clue, Mozart's sheet music is the only guideline which they have in their hands and the whole team of enemies is coming to catch them.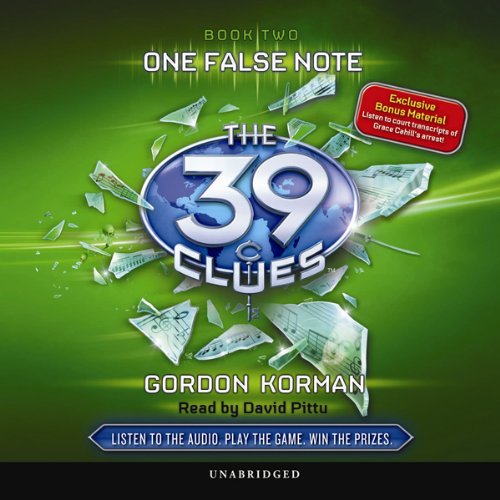 It is not something which they asked from their life but they are not ready to give up now when they can get to something bigger than money. The thing is important to them because not only it will help them in life but also if it gets into the hands of the enemy then there would be destroyed in the world.
David Pittu's voice has also attracted a lot of fans towards this book and no doubt whoever goes through anyone of these parts is bound to go to the final chapter. It is a step-by-step clue-finding situation and each clue brings more mysteries to the series.