The Affair is a mystery thriller novel. It is the 16th chapter of the top-class Jack Reacher novel series. The book is written by Lee Child. He is a fantastic American writer with expertise in crime mystery thrillers. If you want to dig deep into his collection of novels then the best ones written by him are The Sentinel and Killing Floor.
The audio narration of this chapter is done by Dick Hill who has collaborated in many novels of Lee Child with his strong voice. He succeeded in creating the impression again as his performance turned out to be quite successful.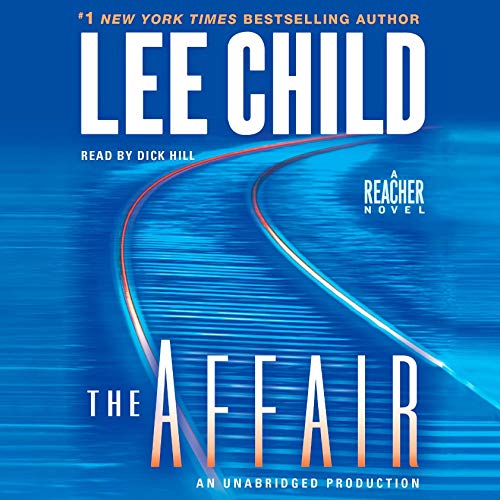 A dead body of a young woman is found. The evidence points to a military man who was at a base near the murder scene. But, the soldier has some strong connections in Washington. Jack Reacher gets his task to investigate undercover. He has to find everything that he possibly could. It also means to control the police and just vanish from the scene. Jack Reacher himself is a very good soldier. But, when he arrives at the Carter Crossing, he finds something that nobody else has seen. This took the investigation totally out of control. Things were getting too intense from here and a lot more complicated. Will it be possible for Jack Reacher to uncover the secrets and find the real culprit?
This is an exciting novel for all the fans of Jack Reacher. It will take you back into the early days of Jack Reacher's career. This will be a highly enjoyable experience. On top of that, you will get to listen to it in the voice of Dick Hill.