The Concrete Blonde is a crime mystery thriller. It is the third chapter in the Harry Bosch novel series. It is written by Michael Connelly. Michael Connelly has been quite an exception with his mystery thrillers where The Lincoln Lawyer and The Wrong Side of Goodbye are the best.
Dick Hill's narration almost always is next to perfect. He knows the art of becoming the voice of the characters and how to make them felt larger than life. You will be thoroughly mesmerized with his apt expression and voices that he chose for the different characters.
A serial killer by the name of the Dollmaker had ruthlessly stalked Los Angeles. He used to leave some grisly cards tight over the faces of his female victims. Harry Bosch, the detective with just a single shot thinks that he has concluded the case.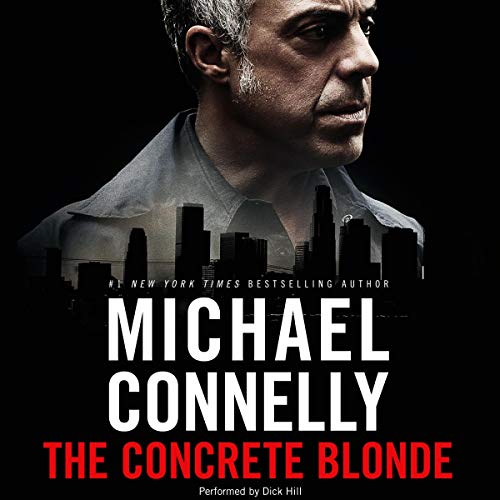 But, the widow of the dead man is going to sue Harry Bosch and the LAPD for shooting down the wrong person. This accusation by the lady seems to be true as another female victim is found with the signature style killing of the Dollmaker. So Harry needs to be very careful this time to find the right serial killer before anything worse happens. He had to catch him alive and that too before he finds and kills his next victim.
This is one of the most surprising mystery thrillers from Michael Connelly. It is quite an underrated novel that many enthusiasts reluctantly picked. However, they got amused by finding this one to be so much amazing. On top of that, the performance by Dick Hill took it to another level of enjoyment.