The Firm is a legal thriller penned by American writer John Grisham. It was the first book that brought Grisham under the spotlight. Now, his name is synonymous with that of the modern legal thriller. Check out his novel Sooley. You also don't want to miss out on A Time for Mercy.
Scott Brick is the narrator of this audiobook. He makes the story come alive and embodies the role of Mitch quite well.
Mitch McDeere has graduated from university and is third in his class at Harvard Law School. He is married to Abby Sutherland, his high school sweetheart. He rejects offers from law firms in New York and Chicago in favor of Bendini, Lambert and Locke in Memphis. The offer is too good to be true – a hefty salary, a lease on a new BMW, a low-interest house.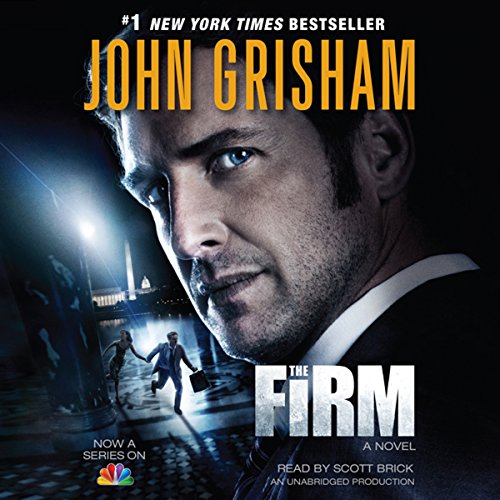 It is too bad that Mitch didn't remember what his brother Ray, doing 15 years in a Tennessee jail had said: "You never get nothing for nothing". A few days before he starts work at the firm, his colleagues end up dead. As he attends their funereal, he is visibly shaken but just wants to focus on his goals. During a memorial service, he notices three other attorneys who had died while working at the firm. He hires a private investigator to investigate the deaths.
Soon after, Mitch is approached by the FBI. The agency has a lowdown on Mitch's firm and requires his help. Stuck between a rock and a hard place, he has no other choice if he wants to live.
From the creepy initial chapters to the vise-tightening midsection to the nail-biter finale, this book sure knows how to keep the reader hooked.