The Lion's Game is Book 2 of the series John Corey. It is written by American author Nelson DeMille. It is a fictional book promising loads of action and adventure. It features John Corey who is working as a contractor for the Anti-Terrorist Task Force of the FBI. If you're interested in this series, then do check out WildFire and Night Fall written by the same author.
The narration of this book was handled by Scott Brick. He seems to never lose steam and keeps going strong. Scott goes very well with the portrayal of the main character as he has to depict arrogance at points. His timing, accents, inflection, and change of pace are remarkable, to say the least.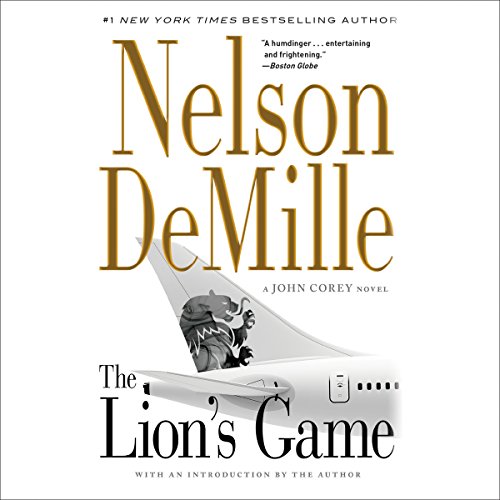 An elite American task force awaits the landing of flight 175 as it is bringing the notorious Libyan terrorist. He is prepared to defect to the West. Unfortunately, something goes wrong during the flight, and that is just the trailer for what is to come later on. Now, John Corey will have to follow a trail of blood and smoke throughout his country to catch his foe. He is accompanied by his beautiful partner Kate Mayfield. His enemy has the cunning of a lion combined with the brutality of a man.
Corey must realize that this is a game with no rules at all. Thus, he must rely on a strategy with no luck involved. His enemy will stop at nothing to avenge the loss of life caused by the American pilots in Libya. He has baffled the federal task force for a long time and is running circles around them. Read about these two opposing figures in this novel filled with immense thrill and suspense on the turn of every page.
Full Audiobook