The Queen & the Homo Jock King is a gay fiction, contemporary romance, and erotic literature book written by TJ Klune. It is the second book of the At First Sight Series. Klune is famous for his LGBT fiction books. He is a Lambda Literary Award winner. His book, House in the Cerulean Sea is a New York Times Bestseller and one of Amazon's best fantasy and science fiction books of 2020. It was also titled one of "2020's Best Feel-Good Reads" by the Washington Post. Klune is also one of the all-time favorite M/M authors of Goodreads. You can also check out The Extraordinaries, another one of her series.
Michael Lesley is the outstanding voice actor of this audiobook. He represents the main characters with class and dignity.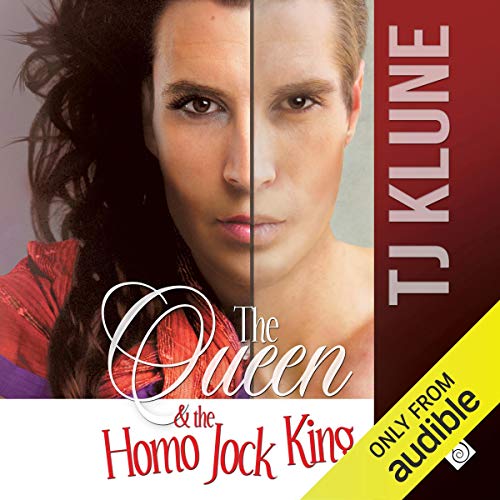 Sanford Steward doesn't believe in love at first sight. He believes in something opposite to that. This is all thanks to Homo Jock King. Darren Mayne's job is to create chaos in Sandy's perfectly settled life. He enjoys doing it for the hell of it. Sandy despises him and nothing can change his mind.
This isn't until the owner of Jack It club comes with bad news. This is the club where Sandy performs as a drag queen. Jack, It might close if Sandy doesn't agree with the desperate proposition from the owner. Sandy might have to put aside his feelings for Darren. He has to convince Andrew Taylor, the mayor of Tucson to keep the club open. The plan is quite simple, but in execution, it rarely ever is.
The duo of Klune and Lesley is a captivating one. Both pull their weight and make this book one of the best novels of the genre.