Rithmatists in the book will not only appeal to the old fans but will also make a strong place in the minds of the new fans too. Bringing things to life made of stone is an old concept that is described in different books of the fantasy world before. This is new in the sense that the masters in this book can bring to life two-dimensional things. They can bring those two-dimensional objects into real life through the skill which has been taught to them by their ancestors.
Joel wants to be a rithmatist so that he too can bring the figures known as Chalkings to life. His father was a chalk maker and though the work of his father was awesome it was not related to action. Joel wants to be in the frontline with the defenders of the world. At a ceremony, the boy was selected by a master rithmatist without any reason and this provided him a chance to enter the academy.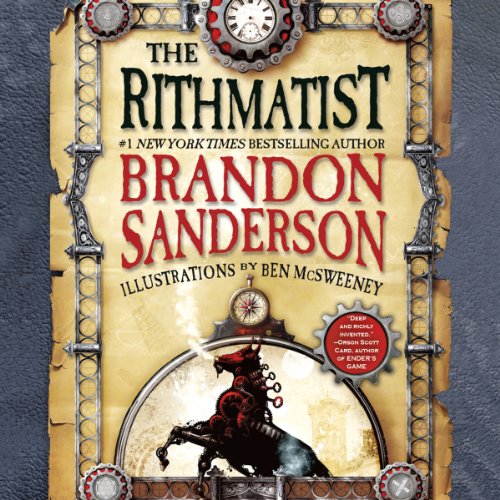 The learning process was slow but the boy was glad that he finally got the opportunity to fulfill his dream. Soon the students of the academy started disappearing and Joel was asked to assist his professor to look into the matter in detail. Brandon Sanderson and Ben McSweeney i.e the two authors bring Joel to the world of rightists very slowly and then he is quickly added into serious action because of his talent.
Michael Kramer has not put any stress on the greatness of the boy through narration because the author proves Joel's glory later on.
The Way of Kings
and
Words of Radiance
were beautiful stories and can go fine with this new book. The new concept which the author has come up with here is more magnetic for the kids especially the underdogs.