J.K. Rowling seems to have a magic wand of her own with the help of which she successfully puts before us the world which most of us think as real now. Yes, it is Hogwarts we are talking about i.e a place where witches and magicians are trained to reach awesome levels. Harry Potter and his friends are among the legends which have been produced in recent years. The book is not about the main story related to the place instead the author takes us to the library of this grand school. This short book tells us about the stories which the kids at Hogwarts listen to in their early years. Beedle's stories inspire the children of this world just like the fairy tales of Cinderella or Snow White affect the young minds of the children in the normal world. A lot of narrators are used including big names like Jason Isaacs, Jude Law, Bonnie Wright, and Warwick Davis.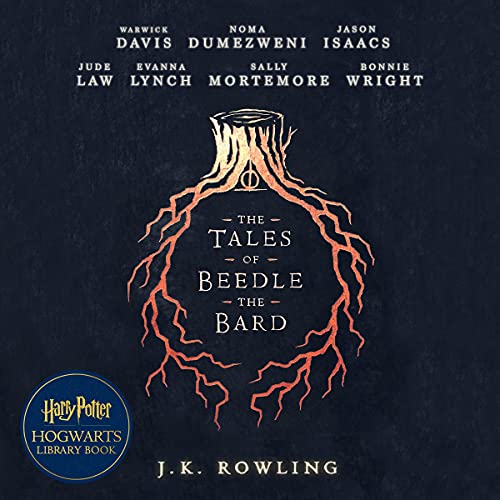 Each story fantasies the students of Brookfield and also the listeners who start loving it like any other story by Rowling. Some say that the book is more inspiring as compared to
Harry Potter and the Sorcerer's Stone, Book 1
and
Harry Potter and the Chamber of Secrets, Book 2
because the stories are with morals. Stories possess in them special messages for the children who are new to the world of wizards. Harry Potter on the other hand was a book that had adventures and thrill but not big moral lessons that could have an impact on young minds. Also, the stories are quite short in length which makes it easy for the little kids in the house to listen to them without getting tired.