The Third Victim is a suspenseful mystery thriller. It is the first chapter of Robin Lockwood's novel series. The book is written by Phillip Margolin. He is an American legal thriller writer. Gone, But Not Forgotten is his most memorable novel that you must not miss. The Darkest Place is an equally good novel from the author which also deserves your attention. The narration of this novel is done by Therese Plummer who handled it with grace and top vocal skills.
In rural Oregon, a lady stumbles on a dark road. She was battered, tortured, and bound. She narrated a horrific story about her abduction which was followed by torture. She managed to escape finally on her own and considers herself a lucky soul. There were a couple of other women with the same sort of torture and bruises, who were found dead.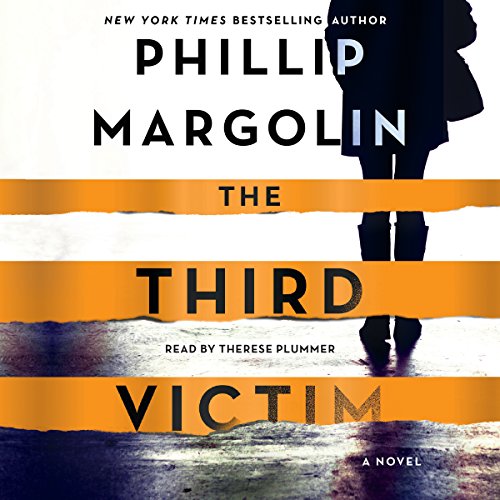 The surviving victim was able to identify the house where she was kept as a victim. In response to this identification, Alex Mason, the owner of the house and a renowned local attorney got arrested. He loudly insisted that he was not guilty. There were statements from his wife related to his sexual sadism. The physical evidence discovered from the crime scene is damning.
Regina Barrister, popularly known as The Sorceress is a renowned criminal defense attorney. But, she has got a secret of her own. It is a secret that could threaten her reputation, skill, and on top of all, her clients. She agreed to take the case of Alex Mason as his defense lawyer. The Third Victim comes with all the makings of an excellent mystery thriller and it is highly recommended.