The Woods is a crime mystery thriller. It is written by Harlan Coben. He is an American writer with expertise in mystery thrillers. As per the critics and also his fans, the novels from him are unique from others. They mostly are about the misinterpreted and unresolved events that had happened in the past. It may also involve some fatal accidents and you might see them with multiple twists. To know more about his work, you can go through his The Boy from the Woods and Don't Let Go novels.
The narration is one of the strongest parts of this audiobook. It is because the novel comes with the voice of the legendry voice artist, Scott Brick. He was at his usual best and you would just love every minute of this audiobook.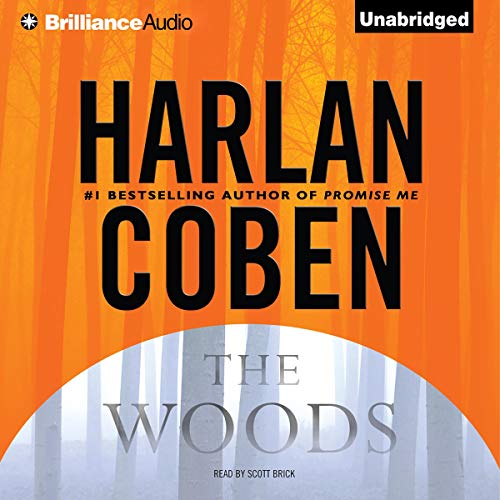 The story is about four teenagers who were at a summer camp in the forest some 20 years ago. Two of the four teenagers were killed and the other two were never seen again. The lives of four families changed for good. In the present day, their lives are due to change once again.
Paul Copeland is the Essex Country prosecutor in New Jersey. He is going through a rough time mourning the death of his sister. He also has a six years old daughter to be raised and that too as a single father. His wife passed away due to cancer. The current life challenges distract him quite a bit from all the traumas of his past life. But then a homicide victim is discovered with evidence that connects to Copeland. Some secrets might come out soon.
The Woods is a really good novel with an excellent plot. You will love to witness some exciting twists. Scott Brick was excellent here. A few fans also think that his performance was a bit too melodramatic, but that was ok though.