Touch & Go is a novel written by Lisa Gardner. The book is an exciting crime mystery thriller. It is the second chapter in Tessa Leoni's novel series. Lisa Gardner is a fantastic author of multiple mystery thrillers. Right Behind You and Before She Disappeared are the best novels that Lisa has written in her writing career. Apart from this, she also writes romance under her pen name of Alicia Scott, but mystery thrillers have been her prime identification always.
The narrator of this novel is Elisabeth Rodgers. The male voices by the narrator were quite strained and not so pleasant. This type of novel demanded to have a male narrator too. It was an average performance overall by Elisabeth Rodgers.
Libby and Justin Denbe had a kind of luxurious life that you could only imagine or see in some glossy magazines. There was a beautiful 14 years old daughter. It was a perfect marriage story that was always admired by all. This family was having nothing short of a perfect life. But, they all vanished all of a sudden without a trace.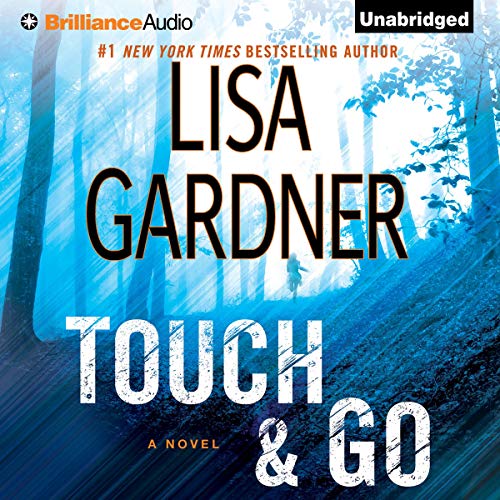 Tessa Leone, the investigator arrived at the crime scene which was the home of the Denby family. A few scuff marks were discovered there on the floor. On top of that, countless small pieces of green confetti were also found. The family was kidnapped and left behind a pile of mobile phones and some other electronic devices. There was no witness of the crime, There was no ransom or any call of demands. There seems to be no motive at all behind their abduction.
Touch & Go's novel is a bit too predictable. The writer didn't keep her audience guessing too much in here, which is normally expected in good mystery thrillers. The audio narration by Elisabeth also failed to create any strong impression.