Whisper Network is a suspense and psychological fiction novel authored by Chandler Baker. It is a New York Times bestseller thriller about the razor-sharp insights of what it means to be a woman today. You can check out The Husbands from the author. You also wouldn't want to miss out on This Is Not the End.
This audiobook is narrated by Almarie Guerra. She projects the sassy tone that is required to deliver such a performance.
Sloane, Grace, Ardie, and Rosalita have worked at Truviv, Inc for a long time. The CEO of Truviv has suddenly died and it has put Ames in a prime position to take over the company. Each of the women has a different relationship with Ames. He has been surrounded by whispers detailing the treatment of women.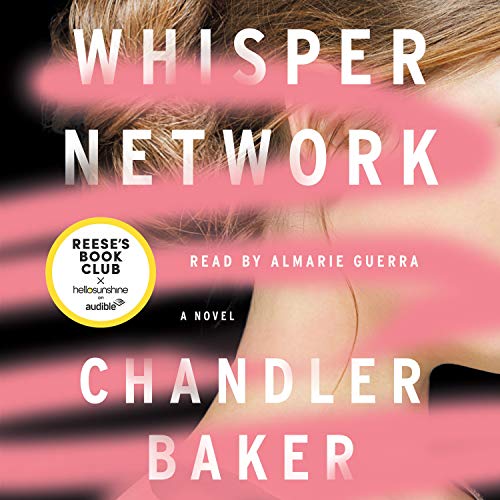 Most of the rumors about Ames have been ignored or swept under the rug. They are hidden away by the people in charge. However, the world is a different place now and the women are watching this promotion differently. This time, they will be ready when Ames makes an inappropriate move. They will catch him in the act. They have decided that enough is enough.
Sloane and her colleagues take a stand that sets a seismic shift in the office. The secrets of people will be exposed and everyone won't come out of the other side. Their lives, as mothers, friends, wives, and adversaries, are about the change forever.
It is a witty story that will make you cheer for sisterhood. It is quite funny and furious in a good way. It is an intense listen about women who triumph in the workplace despite the injustice directed towards them.